If you're thinking of changing your home, don't think just about how it looks. You should also ask yourself these four questions so that your home will function well.
The renovation process is an opportunity for you not only to create a space that reflects your own style, but also to improve the functionality of your home, which is so important to everyone. It has been my experience as a professional organizer that I have seen homes that look beautiful, but whose layout just didn't function well for my clients. This can happen when family needs change, or when the layout of a home is simply not designed to be efficient and productive.
As far as a successful renovation is concerned, you will need to consider how you are living now as well as how you would like to live in the future. After all, renovating is an opportunity to set new, more organized habits. Why not create a home that will make it easier for you to implement these new habits? Before you begin your renovation process, I recommend that you consider four questions.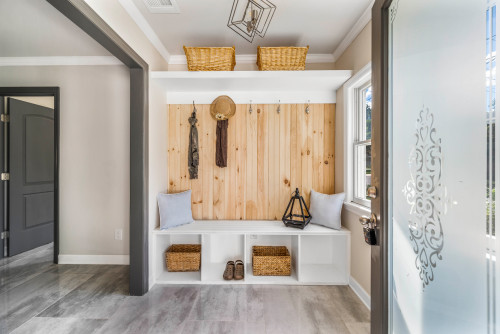 1. How Do You Use Your Space?
You may want to consider the routines of your household members. How does your family normally use the spaces in your house? What is not working?
Consider adding an attractive built-in to your front entry or garage (or wherever you enter the house) for shoe storage if, for example, you are a no-shoes-indoors household and your shoes pile up near your house's entrance. This would give you an opportunity to store shoes where you want them to. For the same purpose, a freestanding shoe cabinet or shelf could also be added.
It is also important to consider where your children do their homework if you have them. You may want to provide work surfaces with storage near them for their supplies if you want them to be in a common area near you during their work. By doing this, you can prevent clutter that lingers for days when you still use it.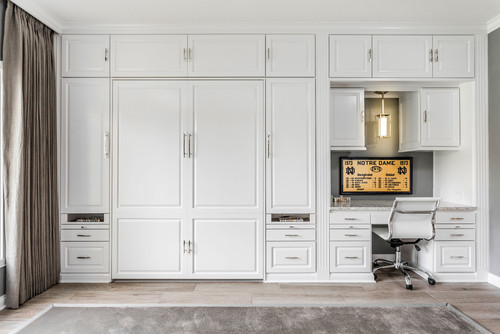 It is also important that you consider the space where you will be working. Establishing a dedicated work space to store important papers, essential office supplies, electronics charging and equipment, chequebooks, and thank-you cards will make it much easier to stay organized. What is the frequency in which you lay out paperwork and work on your laptop?
Working from your home can boost your productivity, and can be healthier for your body than sitting on the couch all day long, if you frequently work from home. Even if that work is managing your family's schedules and paperwork. You may not need a dedicated work surface if you are only working at home part-time and keep your office supplies and files organized in the same area. However, if work at home is limited to paying bills online, then you may not need a dedicated work surface.
Before you finalize your renovation plans, you may want to think about hiring a professional organizer to help you figure out what you need, make recommendations regarding appropriate storage, and offer creative ideas to maximize your space before you make any final changes to it.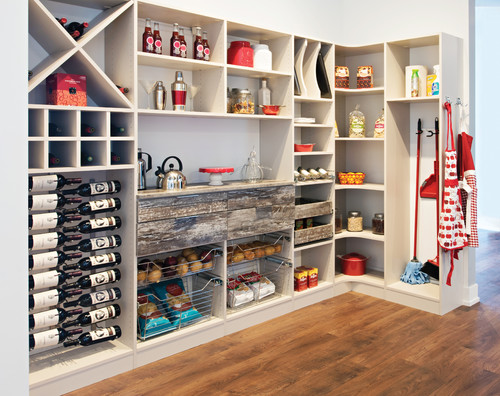 2. How Many People Will Be Using Storage Spaces?
There should be enough storage in your renovation plan so that everyone in your household will have enough space to store their furniture and items. Otherwise, you will end up with excess items that don't fit into designated storage spaces which results in a cluttered-looking house. Planning ahead can prevent such an issue from happening.
Pantry. The problem with many beautiful pantries is that they aren't large enough, which results in them overflowing and leaving counter space messy. You need to take into account your grocery shopping patterns before deciding how large and how organized your pantry or other food storage space should be. How many people in your household do you have and how often do you shop? Do you usually buy bulk food items or smaller quantities? Would you be able to fit your ingredients and baking tools in sufficient space if you are an avid baker?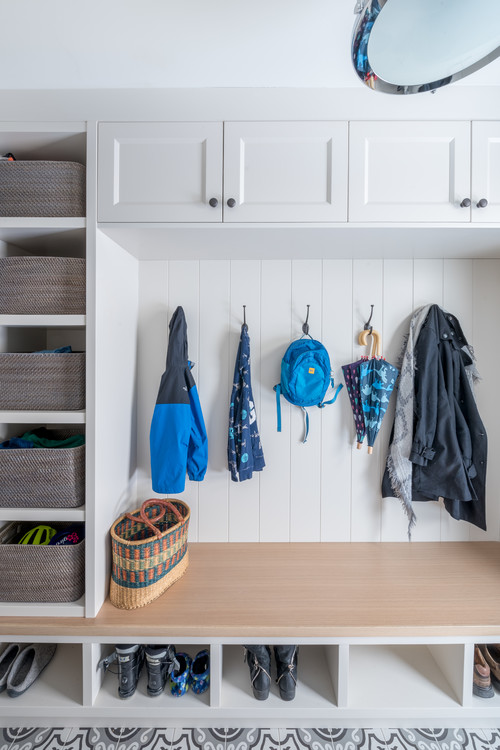 Dump zone. When you and your family members enter the house, where do the things that you are carrying go? This is important because if the flow of your home makes sense for your lifestyle, you will be more likely to stick to house rules to manage messiness. As you enter the house, there must be a designated place for your backpack, purse, and mail so that they do not end up on your entry table, kitchen counter — or worse yet, the floor.
Depending on the size of your home, a mudroom can be a great place for dumping these items as well as jackets and keys. In addition to that, mudrooms are the perfect place to store things that you need to return (to people or stores) so they don't clutter up the main living area of your home. A small recycling bin and shredder can also be stored in a mudroom, so you can quickly deal with mail that doesn't need to enter your home. I would also suggest that you create a space for the recycling bin and shredder in your mudroom.
For aesthetic reasons, the mudroom should be designed close to the front entrance but should not be visible from the main entrance. The mudroom should have access to the garage and side doors.
A mudroom isn't a necessity in every home, but you can still designate a space where you can drop off things, perhaps with an entryway closet, a small counter and cabinets in the garage or a multipurpose closet in the laundry room if you can't build a full mudroom.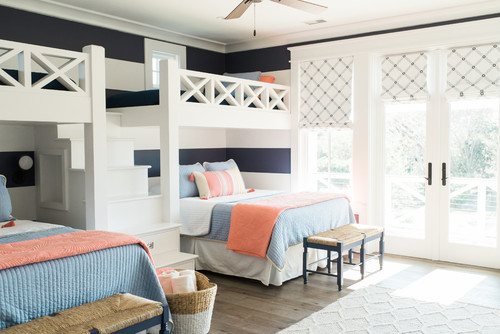 3. Will Your Family Situation Change in the Near Future?
When planning a renovation for your home, it's a good idea to take into consideration potential family changes at the same time, particularly if there are changes you expect in the near future.
Children. There is a great deal of room that is taken up by children and their belongings as they grow, so keep that in mind if you intend to have children. As a result of having an adult-sized closet, you will be able to store and organize everything from baby play mats and diapers to toddler toys, dress-up chests for children, and sports equipment for teens, so that all of these items are well organized. In a room, having large closets that contain these items can help keep the rest of the room uncluttered.
Empty nest. In the event that your renovation occurs in the latter part of your child-raising years, and you're contemplating a reduction in your household size, consider what you could do with your children's rooms. It might be wise to incorporate a built-in wall unit with drawers that can serve as a dresser for short visits and a storage place for some items that might need to be stored for a longer period of time in an office that doubles as a bedroom when your child visits. The walls might not be painted the child's favourite colour, but you could use some of the things the child owns to decorate his or her room if you would like your child to feel some ownership over the space.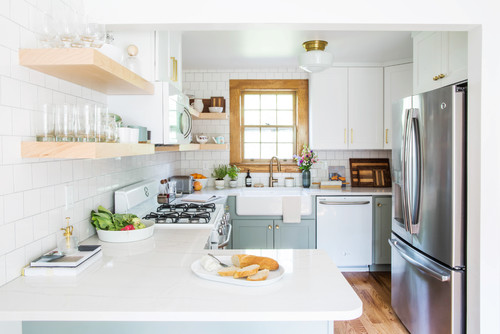 Ageing parents. Consider adding a ground-floor bathroom with a walk-in tub to your home if you plan to move your elderly parents into it. This kind of feature can reduce the risk of slipping and falling if someone is ageing.
It may be possible to construct a small apartment, or even a mini kitchen, for your parents if they plan to live with you indefinitely. In this way, they can stay nearby, but remain independent as well as have their own space, while retaining their safety.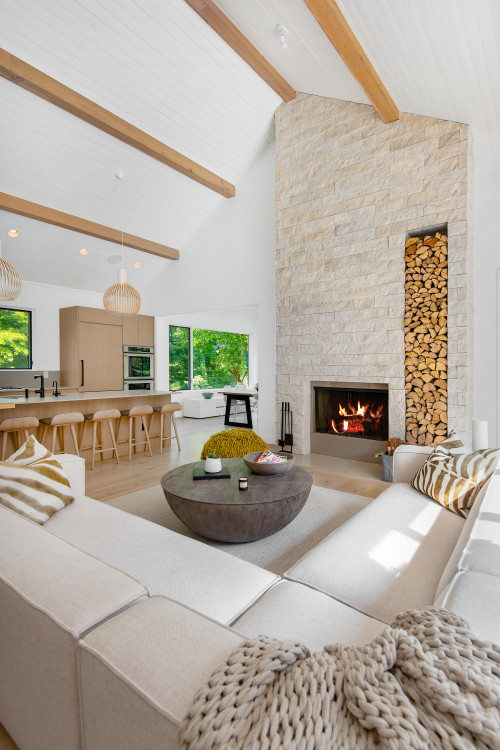 4. Do Your Spaces Have a Useful Purpose?
If you intend to live in your house for the long haul, you should not be intimidated to build it to meet your lifestyle needs. There is no need for you to compromise the design of your home to suit your lifestyle, after all you have paid (or are paying) for every square foot.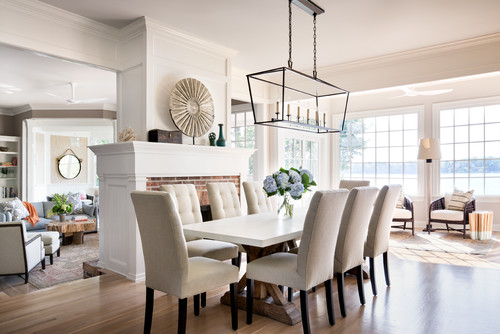 As an alternative to knocking down walls, there are some things that can be done to improve the flow of a home by simply rethinking the use of existing spaces. For instance, most houses have both a living room and a family room, but one of them might not be used very much. The best thing you can do is convert one of these spaces into a dining room (if you do not already have one), which would make your home a better place to host entertaining.
A den or small room can be repurposed to become a more useful space in a way that has high impact. If you are the parent of a crafty kid, you will understand the need to provide a large space with plenty of storage options for the never-ending supplies and tools that are needed for craft.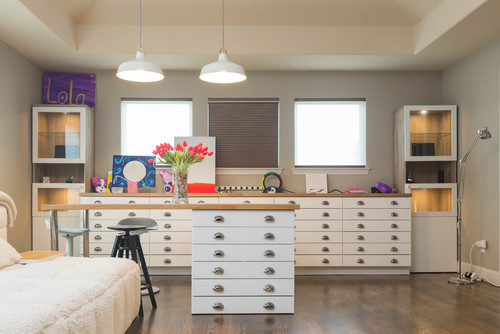 Maybe you have a vision for what your next renovation will look like, but you're not sure where to start? Get in touch with our professionals today to schedule a free consultation.