A renovation can sometimes develop an inertia of its own, as decisions that are made often lead to new dilemmas, unintended consequences, and surprise results. It is quite acceptable to design and execute in this way, as long as both the vision and the completed execution of the project are in alignment with the budget and vision.
Before you begin a home renovation project, it's a good idea to familiarize yourself with some basic guidelines if you have a restricted budget and want to invest your limited home improvement dollars wisely.
The purpose of this article is to examine five renovations that typically make good financial sense, resulting in a nice return at the end of the renovation — as well as five that don't.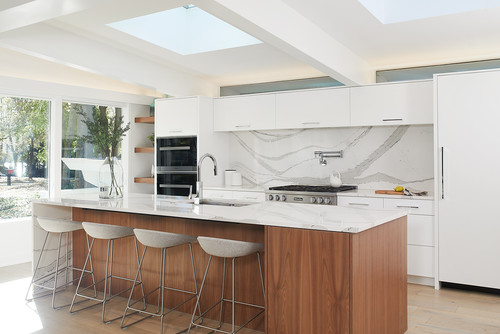 Investing in Renovations That Have a High Resale Value:
1. Kitchen Renovations.
One of the wisest ways to increase the value of your home is to update a tired, old kitchen. It is a tried-and-true method to do so. The first thing that you should consider when planning a kitchen renovation, is to determine whether your investment or your own aesthetic is more important than the return on your investment when selecting plumbing fixtures, appliances, cabinets, and countertop materials.
Both of these priorities are perfectly acceptable, but you should know which one is your priority, or maybe strike a balance between both of them in a way that makes you feel comfortable and happy.
When renovating your kitchen, it is a good idea to use the existing kitchen layout and purchase affordable cosmetic materials in order to keep your renovation costs to a manageable level. You will incur a considerable amount of costs and your money will be less effectively spent if you start tearing down walls, bumping out the exterior home footprint, and moving plumbing fixtures and appliances to get a few feet above the ground.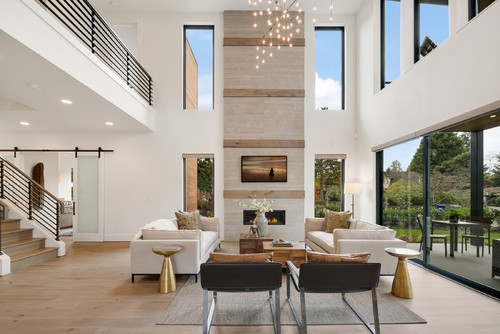 2. Adding Living Room Space.
There are a number of good reasons why a simple addition to your living room can be very beneficial for your home.
There are certain costs associated with adding square footage to your home regardless of the size. New square footage generally enhances the value of your property. For a new addition to be built, the existing exterior walls will need to be demolished, a new foundation will have to be built, a new roof, new exterior siding will have to be installed and likely new windows will have to be installed.
The added room needs to be sized so that it can be efficiently produced so that if you are going to incur these expenses, you will want to get the most out of it.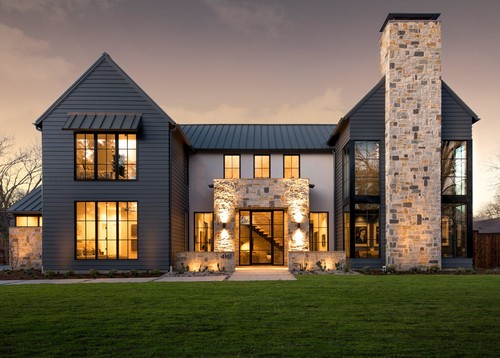 3. Boost Your Home's Curb Appeal.
There has always been a saying that you shouldn't judge a book by its cover, but smart money knows that a home's front elevation is more than just a first impression. It's the only impression that a potential buyer can get for just about any home on the market today.
A great thing is that there are many very affordable projects you can do to improve your curb appeal, and some more intensive ones can also make your home more appealing, as well as improving its value. By simply cleaning out overgrown brush and putting some new plantings in your landscape, you can greatly increase the curb appeal of your home for a very low cost.
Another low-cost and high-impact improvement that will make your home more appealing is repainting your home. You can also make more costly changes in your home such as changing out your windows or updating your entry door.
There are even more extensive renovations that can prove worthwhile and helpful from an investment standpoint, such as adding dormers and front porches to your home's front elevation.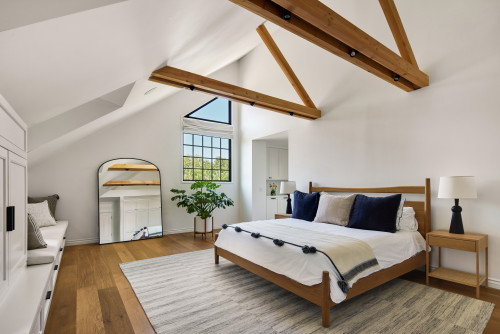 4. Update the Primary Suite.
Whether you decide to renovate and add a new primary suite or update the current primary bedroom, it's money well spent. In addition, the buyers will see themselves living in the space, and that's a huge factor when they choose to buy.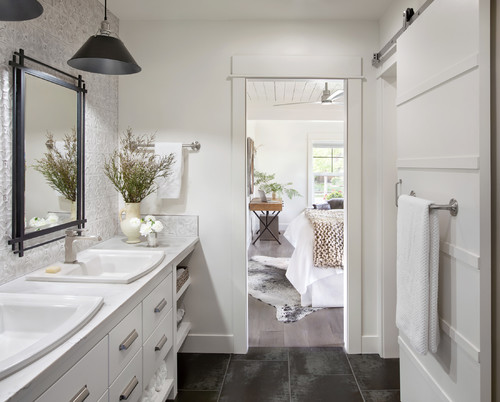 5. Renovate Your Bathroom.
While the bathroom is a major factor when attracting a home buyer, in order for all the bathrooms to stand out, a priority should be placed on the powder room and master bathroom, followed by a second bath and any other secondary bathroom (the kids don't need to know).
Similarly, you can apply the same rule to the renovation of your bathroom as you would to your kitchen renovation. Cosmetic changes are safer from the standpoint of investment than alterations involving layout or minor additions, which can end up resulting in inefficient expenses.
5 Renovations That Typically Offer Poor Resale Value:
1. Kids' Spaces.
A climbing wall for your kids, for example, is a fantastic addition that would probably provide them with hours of fun, boost their strength, and even give them a sense of accomplishment. However, you cannot be sure that the same thing will happen to your homebuyer. In the eyes of a buyer who perceives this space as his man cave, a rock climbing wall might actually be of negative value.
2. Backyard Pools.
There is no doubt that backyard pools are loved by millions of people, and while this appreciation is well founded, backyard pools need to be constructed for more reasons than just an investment. Although a pool can add value to the property, it may not be able to pay off on its own, since some buyers will consider it to be a negative maintenance expense that should not be incurred.
3. Wine Rooms.
The coolest renovation ideas are often not the most savvy from an investment standpoint. For instance, a wine room wouldn't appeal to someone who didn't love wine. In any case, original designs rarely appeal to everyone, so you need to think about your personality when adding new spaces to your home that you are sure will be sold, as well as if others will feel the same way as you do when you add your own space.
4. Removing Features.
The best thing you can do is not remove features solely for investment reasons. If you never use that fireplace in the basement, removing it might be the best thing to do for you and your family. However, the next homeowner might wish it were still there, and you will be unable to recover the money you spent demolishing the fireplace and reworking the space. Make sure you realize this before you remove the fireplace and other items.
5. Minor Additions.
When it comes to adding a few square feet, such as to expand a bathroom or secondary bedroom, it is seldom a wise investment. One reason is that if you bump out a bedroom wall by a few feet, you might end up making that bedroom much more comfortable. That benefit alone may make it worthwhile in your situation. As a result of adding these elements, such as a foundation, roof, framing and drywall, the total square footage gain will be only a small amount.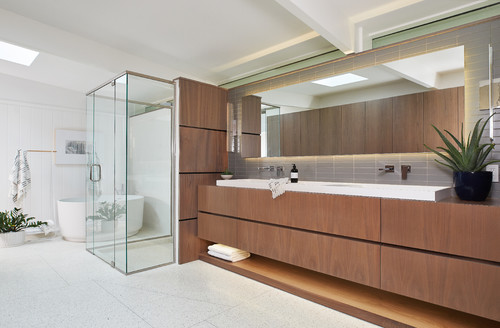 The Bottom Line
This exercise isn't meant to dissuade you from pursuing a specific renovation idea. It is up to you to decide whether or not to pursue the renovation because you may find it worthwhile even if the space doesn't provide good resale value.
Before making a decision, consider speaking to a professional contractor to make sure you have an understanding of the value of every dollar you spend so you can make the right decision.
Contact us today for a free renovation consultation.