The size of your bedroom may not always mean that it will be better. Here are some tips and suggestions for you to help you identify what you still need or may want in your bedroom.
In the last few years, it has become the norm for brand new construction projects to include an enormous master suite in the plans. But does this mean that you should go all out, or is it just an unnecessary expense? The reality is that there is no cookie cutter answer – it depends entirely on you.
In order to create your dream master bedroom (or even tweak the one you already have), you will need to be able to pinpoint what you want and need from it. If you follow these tips, you are sure to be guided in the right direction.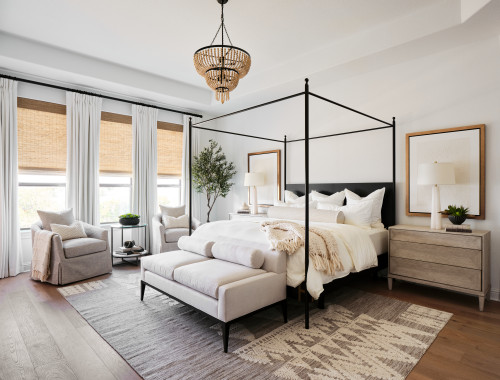 Go big if… you want room for dressing.
Having a spacious master suite can be the ideal solution if you want to have a large dresser, a full-length mirror, and a bench to sit on while you put on your shoes. This is what a master suite is designed to accomplish, so if you have a large budget, you may be able to splurge on a big room.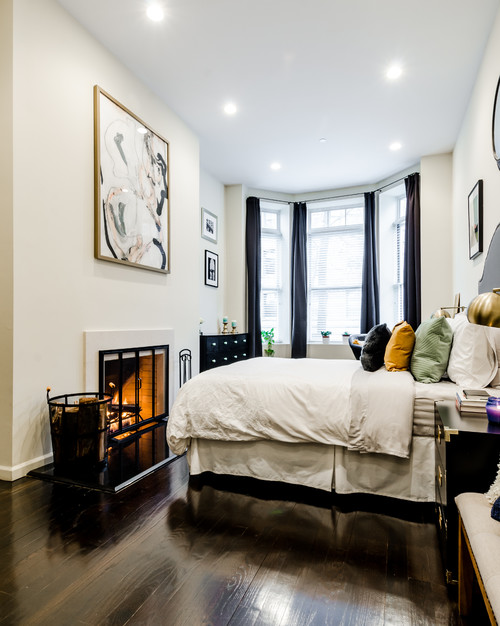 Go smaller if… you want a cozy sleeping nook.
A small, but well-appointed bedroom can actually be more restful than a large one that invites clutter to spread out and spread into other spaces. If you're only planning to sleep in your bedroom, you probably don't need any more space than what you need to comfortably fit your bed and nightstand.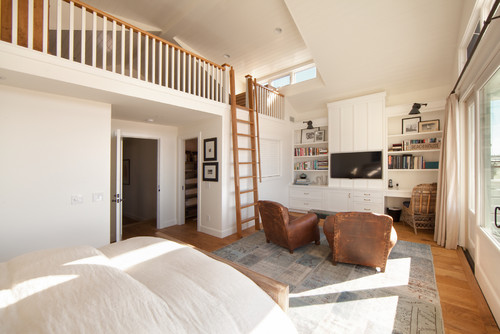 Go up if… you want more floor space.
Consider a sleeping loft if you are looking for a cozy sleeping nook, want to maximize your space, and aren't afraid of climbing. You can access your sleeping loft by either ladder or staircase, and it can be big enough to accommodate a traditional bed frame, or just large enough to fit a mattress, depending on the height of your ceiling. Under the loft, you can make an office, a guest room, a den, or anything else you can imagine – and this is what makes the loft so useful.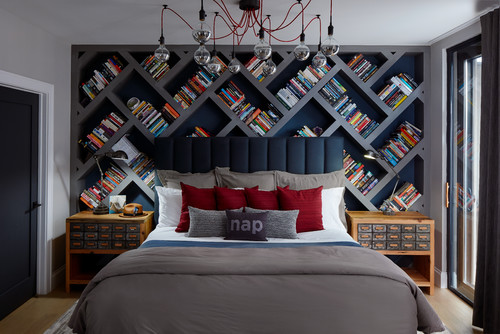 Go small if… you love to read in bed.
Even a modest-sized master bedroom can feel luxurious if it is outfitted with the right details. For example, consider adding built-in bookcases and a storage cabinet to keep some of your favorite books close at hand, or mounting a wall-mounted sconce to provide clear lighting so you can read in bed without having to move your bedside table.
Adding recessed shelves to a small bedroom in order to increase storage space can be a very stylish way to add more storage, especially if it is done in a simple, sleek and uncluttered way. To create an atmosphere of tranquility and comfort, white walls and neutral linens can be used at the same time to add visual appeal and tranquility to a bedroom.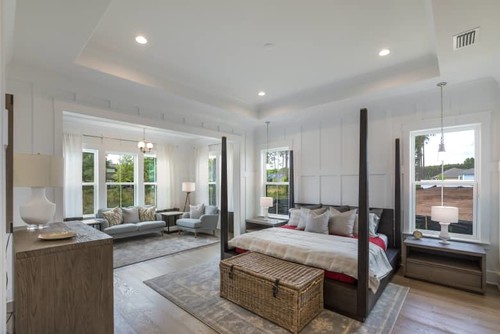 Go big if… you want a private getaway.
If you live with family, friends, or housemates, it can be very beneficial for you if you have a private room all to yourself. It is better to use the space in your big master bedroom than to let it go to waste — build a living room there — a place where you can play an instrument or make crafts in addition to an armchair, a TV, or a place where you can read, write, and watch television.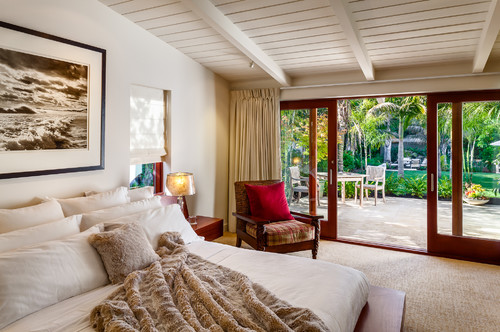 Go smaller if… you want indoor-outdoor flow.
If you want to enhance your master bedroom's surroundings rather than enlarging your master bedroom, then consider devoting some of that money towards enhancing the space rather than expanding it.
The best way to make your nights more relaxing would be to use sliding glass or French doors as a connection between your bedroom and your deck or garden, and then you'd be able to enjoy some more relaxing nights with cool breezes blowing through.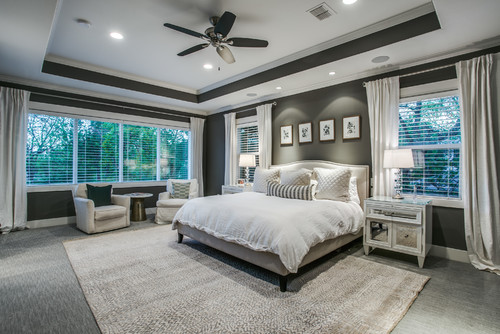 Go big if… you crave lots of extra floor space.
Are you a yoga enthusiast? Looking for a quiet space where you can meditate? Need a place to store your workout gear? Why not just have a large bedroom that has plenty of open floor space? It might be just what you have been looking for.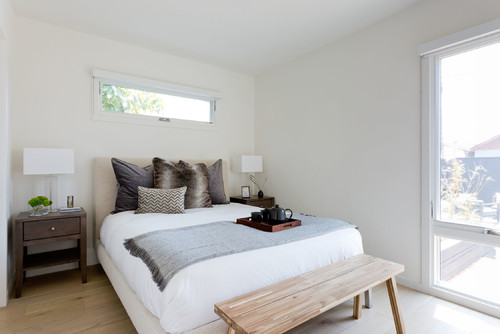 Go small if… you would rather use the square footage in another room.
The best thing to do is to look at your home's floor plan like a puzzle — could you make a little room for something else that you really need by taking a little room from an oversize master suite? The best way to maximize the space of your home is to hire a professional to come up with smart space solutions. They can assist you in making the most of your home's existing space.

If you need help coming up with a floor plan that makes sense given your space and your budget, feel free to contact our professional team of contractors for a free estimate.